Beyond Limits national admin team
This page introduces the Beyond Limits national administration team based in Plymouth.
Jill Barbour, Finance Director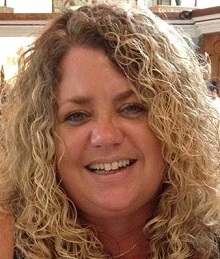 I've been the accountant for Beyond Limits since 2011, initially providing a service through Partners for Inclusion, a Scottish organisation which the work of Beyond Limits is based on and from June 2015 being employed as full time Finance Director. I love to see and hear the journeys of the folk we support and their teams and I try to contribute whatever I can, "behind the scenes" as it were. I'm here to share my learning and experience of Individual Service Funds to help you on your journey. I'm married to Steven and have a mini-me daughter, Stephanie who is now 23 (blimey, where have those years gone?), we have all now moved to Plymouth and loving the change in climate and welcoming people.
Maxine Denham, Training and Quality Lead
I joined Beyond Limits in March 2015, I have spent nearly all my career working within several local authorities, latterly in Scotland where I lived for 20 years. I am a qualified Social Worker and Practice Teacher but I wanted a change of direction and Beyond Limits offered the opportunity to work differently and smarter and challenge the systems that keep people in institutions, it is a challenge sometimes but I am enjoying it. Among other things, I work on the training for Beyond Limits, so if you come and work with us and take part in our induction you will likely meet me then. In my spare time I harbour a secret desire to be a rock star and I enjoy good food, travel, foreign films and music.
Cody Dann, Receptionist/Administration Assistant
My name is Cody Dann, since joining Beyond Limits in 2014 as office junior I have been supported by Beyond Limits to develop within my job role. I had the opportunity to go to Scotland and have training with Partners for Inclusion and I am currently being supported to a Level 3 in Business Administration. It's really great to be part of an organisation that supports you through training and personal development.