Our Values
Our Values are the ideas at the heart of our support.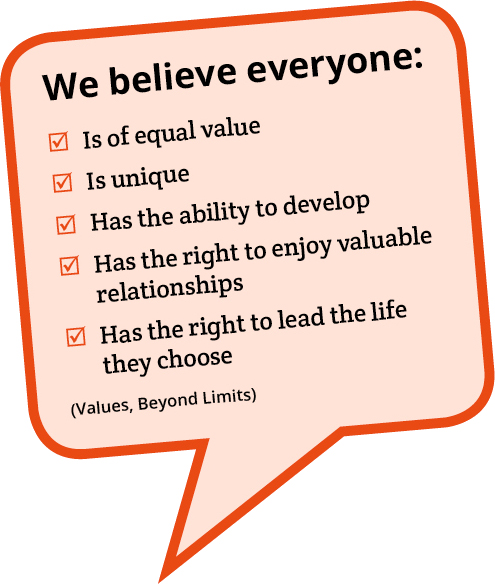 We believe everyone:
is of equal value
is unique
has the ability to develop
has the right to enjoy valuable relationships
has the right to lead the life they choose.
We recognise that:
all too often people's lives become limited to the services they receive.
We think:
the people we support are citizens who have a right to a good life, not clients or service users.
We work:
to make sure our services enable people to have fulfilling, rewarding lives.